Join Our Moral Support Zoom Meetings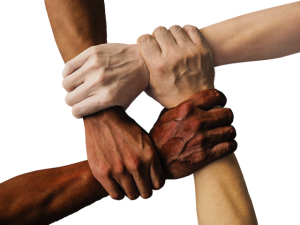 Dear New Jersey Nurses,
The Healthy Nurse Healthy New Jersey (HNHNJ) Team will continue to hold Wednesday night Moral Support Zoom meetings throughout the month of May. The meetings start at 8 p.m. Please join us!
These meetings provide New Jersey nurses with a safe place where they can discuss their feelings during this emotionally trying time.
Thomas C. Barrett, Ph.D., a licensed psychologist, professor and chair at the College of Saint Elizabeth, will be on the calls to help nurses find a way to process their grief and cope with the stressors of our current COVID-19 crisis. Dr. Barrett has helped us put things into perspective, telling us to accept what we cannot do and practice self-compassion (get rid of the guilt).
There are many benefits of participating in a support group. This is an excellent opportunity to share our personal experiences, which will help us to feel less judged, lonely or guilty. A support group can also offer strategies to improve coping skills, which will, in turn, help create moral resilience.
There has been much laughter at the end of the HNHNJ Moral Support meetings, which has reduced stress and offered hope for our current global situation. Because laughter truly is the best medicine, Sandy Foley, DNP, RN, certified laughter yoga instructor, will continue to lead us in a laughter yoga session.
We are sure these Moral Support meetings will lift your spirits and be healing to your soul. Also, you may call Dr. Barrett at 973-301-0442 any time with any questions or concerns, as he has graciously offered to support New Jersey nurses with his expertise.
Sincerely,
Kate Gillespie, MBA, RN, NJSNA president; and the Healthy Nurse Healthy New Jersey Team
P.S.  Here are a few more resources to help you engage in self-care and to help you with your Healthy Nurse journey: