NJSNA Honors Nursing Excellence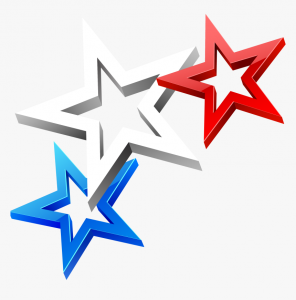 Last year, the New Jersey State Nurses Association's nonprofit Institute for Nursing launched its C.A.R.E.S. Award, a peer-nominated honor created to pay tribute to nurses who exemplify the best in the profession in the following five practice areas: Clinical practice, Administration, Research, Education and Support.
The following C.A.R.E.S. Award honorees were chosen by their peers as examples of excellence in their field.
CLINICAL
Dr. Kathleen Bornhoeft
Primary Care APN
Capital Health Primary Care
Bozena Czekalski
Stroke Program Nurse Practitioner
Riverview Medical Center
Natalie Dalessandro
Degrees: BSN, RN, CMSRN
Jefferson Washington Township Hospital
Susan Dow
Degree: RN, Surgical
Bayshore Medical Center
Maria Gagliardi
Perioperative Charge Nurse
Jefferson Surgical Center
Elisa Green
Nurse Practitioner/Manager
Saint Clare's Health
Steve Imperato
Degree: RN
Charge Nurse
AtlantiCare
Moira Elizabeth Kendra
Pulmonary Nurse
Atlantic Health System
Annette Lincul
Clinical Nurse
Jefferson Health
Lauren Marano
Degrees: BSN, RN
Jefferson Washington Township Hospital
Kimberly Oquendo
Assistant Nurse Manager
Raritan Bay Medical Center
Sarah Owen
Degree: RN
Raritan Bay Medical Center
Daniel Paganelli
Degrees: RN, BSN
Southern Ocean Medical Center
Rosemarie Pinlac
Staff Nurse Clinical Care
Riverview Medical Center
Jane Ramos
Assistant Nurse Manager Intensive Care
Raritan Bay Medical Center
Kathrine Sandberg
Team Leader Medical/Surgical
AtlantiCare
Ann Smith
Degree: RN
Southern Ocean Medical Center
ADMINISTRATION
Zoraida Bautista
Nurse Manager/Practitioner
Hackensack Meridian-Palisades
Toya Casper Cornelious
Chief Clinical Officer
Care One Management, LLC
Michele Gaguski
Administrator
Sidney Kimmel Cancer Center
Jonathan Gapilango
Director, Cancer Center Adm/Director, Oncology
Community Medical Center
Elisa Green
Nurse Practitioner/Manager
Saint Clare's Health
Susan Hubner
Admissions Nursing Supervisor
Riverview Medical Center
Teresita Medina
Assistant Vice President
Clara Maass Medical Center
Hilary Nierenberg
Director, Network Operations
Hackensack Meridian Health
Anne Olsen
Nurse Manager
Jersey Shore University Medical Center
Jill Paulsen
Clinical Coordinator
Jefferson Health
Tracey Provost
LPN Administrator/Clinical Coordinator
Jersey College
Susan Rux
Dean, Academic Affairs
Chamberlain University College of Nursing
Uma Venugopal
Nursing Supervisor
Saint Peter's University Hospital
RESEARCH
Rahshida Atkins
Assistant Professor/Family Nurse Practitioner
The College of New Jersey
Nancy Pontes
Assistant Professor
Rutgers, School of Nursing-Camden
EDUCATION
Marie Soledad Banal
Clinical Nurse Specialist
Riverview Medical Center
Dina Carilo
Professional Development Educator
Raritan Bay Medical Center
Fran DeLuise
Supervisor, Clinical Education
Hackensack University Medical Center
Sandra Emmanuel
Education Specialist
Hackensack Meridian Health
Courtney Foody
Advanced Nurse Clinician
Virtua Health
Sandra Foley
Adjunct Professor
William Paterson University
Donna Fountain
Associate Professor
Chamberlain University
Kem Louie
Graduate Director
William Paterson University
Cristen Mackwell
Clinical Specialist
Hackettstown Medical Center
SUPPORT
Donna Fountain
Associate Professor
Chamberlain University
Deborah Zuccarelli
Deputy Executive Director
NJ Board of Nursing