Join us at the
Joint Membership In NJSNA And ANA Is Now Only $15/Month
Make a difference in your career and for all nurses in New Jersey. Network with fellow nurses, stay up-to-date on the latest nursing news and become a part of something bigger than yourself.
Join us at the
Divas and Dons

Gala!

Thursday, April 4, 2019
Hyatt Regency, Princeton NJ
Monkeypox Resources
The Department of Health and Human Services Secretary Xavier Becerra has declared the monkeypox outbreak a public health emergency. The American Nurses Association (ANA) supports this declaration, which will help deploy focused attention and critical resources to contain the nationwide outbreak. ANA stands ready to help disseminate evidence-based information to both nurses and the public, and to counter misinformation and mitigate stigma about the virus.
Heeding the many lessons learned from COVID-19, ANA calls for swift action and effective collaboration among federal, state, and local officials to ensure nurses and all health care professionals have the highest level of protection and preparation to respond. (Read More)
Monkeypox resources:
One of the greatest concerns is the need to reduce stigma so that individuals can access and receive the care necessary to treat monkeypox and reduce the spread. Another critical resource is the CDC's information on reducing stigma in monkeypox communication and community engagement. More to come from ANA as we work together to address this public health emergency.
Find Out What is Happening in Your Region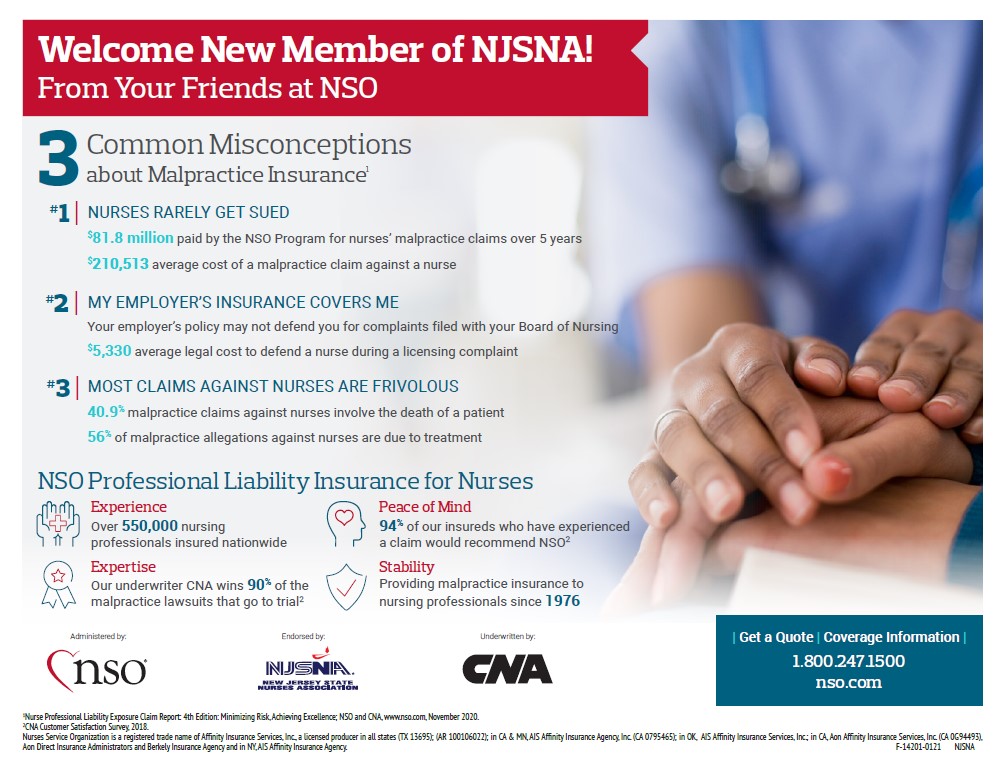 COVID-19 Resources
Resources from the NJ Department of Children and Families
New Jersey State House Virtual Programs
Virtual Field Trips to the New Jersey State House
NJSNA's Resolution Denouncing Human Trafficking
COPP's Position Statement on Human Trafficking
New Jersey State Nurses Association (NJSNA)
New Jersey State Nurses Association (NJSNA) represents the interests of the state's 110,000 Registered Nurses, advances the profession of nursing and advocates on behalf of nurses and consumers. NJSNA, along with its national organization in Silver Spring, MD, the American Nurses Association (ANA), and 53 state and territorial associations, all help to represent the nation's 2.6 million RNs.

Years
EST. 1901
Member Benefits
Advance your career, develop patient care skills and network with your peers
Invest in yourself and further your career with professional development
When you're part of the New Jersey nursing community, you're never alone
NJSNA Legislative Successes

Politics have a great impact on nursing. Therefore, nursing should have a meaningful impact on politics.