Nurses Share Compassionate Care Approaches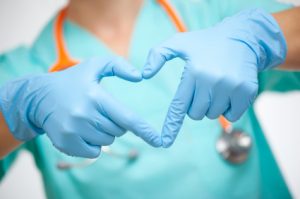 After an eight-week hospitalization in 1999, J. Patrick Barnes died from complications of an autoimmune disease. Struck by the level of care, compassion and guidance given by his team of nurses, his family launched the DAISY Foundation to honor the nursing support he had received.
The globally adopted awards program recognized 182 nurses and six teams in New Jersey in 2019.
Six award winners are featured in New Jersey Monthly sharing their approaches to compassionate care.