Important COVID-19 Update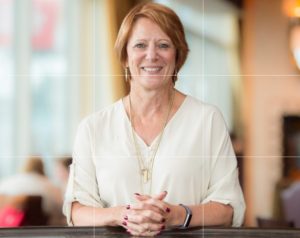 As each week goes by, we learn more about your experiences as you care for the very sick with compassion and dedication. Know it is making a difference.
Communities continue to celebrate health care providers. Did you see the special tribute this week? We hope you were able to catch a glimpse of the U.S. Navy Blue Angels and Air Force Thunderbirds salute to you. It was a remarkable sight! Our colleagues across the New York, New Jersey and Pennsylvania pathway had an awesome view. It was quite an amazing sight as they flew over our hospitals to honor the many health care heroes.
Opportunity to Support the ANA Foundation
John's Crazy Socks, a company that was started by a dad and his son with down syndrome, designs crazy socks. They announced this week that they created a special pair of socks to honor our nursing heroes and will donate $5 for each pair sold to the American Nurses Association (ANA) Foundation COVID-19 relief fund to help our nurses. This is another of the many ways that the nation is recognizing you! Click here for more information and to purchase a pair and contribute to the relief fund.
The Healthy Nurse Healthy New Jersey Team continues to hold "Moral Support" Zoom meetings on Wednesdays. During the call, some share their experiences and some just listen. These meetings provide you with an opportunity to talk about your struggles with nurses who understand. Please visit the Healthy Nurse Healthy New Jersey webpage and our private Facebook page New Jersey State Nurses Healthy Nurse for more information.
Remember to frequently visit NJSNA.org and the New Jersey Board of Nursing webpage for important updates on COVID-19.
NJSNA is here for you…just reach out!
Kate Gillespie, MBA RN
President, NJSNA