Year of the Nurse and Midwife Discounts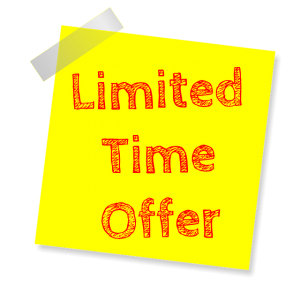 In the United States, it is projected that there will be a need for an additional 203,700 new registered nurses each year through 2026 to meet demands.
Unfortunately, it looks like this demand will not be met, as the American Association of Colleges of Nursing (AACN) has reported a 3.7% enrollment increase in entry-level baccalaureate programs in nursing in 2018, which it says is not sufficient to meet the projected demand.
Taking on this profession is no easy task and so to honor American nurses and midwives, Newsweek researched deals for nurses and midwives throughout 2020.
Costco: Registered nurses can join the warehouse retailer as a new member and receive exclusive coupons valued at more than $60 including three free items. Nurses will need a Membership Activation Certificate to redeem. Not valid for renewal of existing membership. See the American Association of Nursing for more information.
TrustedPlace: Get 20% off a home protection plan, with coverage up to $25,000 per covered breakdown. Visit trustedplace.com/AARN or call 833-856-9771 for a free quote.
BH Uniforms: Nurses normally have to buy their own scrubs and uniforms, so this outlet sells uniforms at wholesale prices, rather than retail. This is also the same with Comfort Scrubs.
Happy Feet: Nurses can get discounts on shoes and clogs for work at this store.
American Association of Registered Nurses: Membership for nurses is free and includes information on managing personal finances as well as discounts on insurance and shopping deals using the membership PerksCard.
American Nurses Association: Another place that offers discounts on long-term care insurance, auto insurance and life insurance.
American Society of Registered Nurses: This is a fee-based membership organization, but it still offers its members discounts.
Hometown Heroes: Hometown Heroes offers free membership to registered nurses and provides thousands of discounts for businesses across the nation.
NursesUSA: Get discounted rates for hotel bookings, movies, theme parks and more for free.
ASRN Pharmacy Discount Card: Get 20%-80% off on prescription medications.
IPSA Health Care Professional Discount Card: No nurse or midwife should be without it; the IPSA Health Care Professional Discount Card offers exclusive promotions, discounts, and complimentary treatments.
Atera Spas: Atera Spas offer special discounts to nurses and other medical personnel once eligibility is verified.
Nature's Gift: Registered nurses can get a 10% discount on essential oils and other select products, but a state license is required to receive the discount.
A&D Ointment: Get free samples of products for professional use.
Aveeno: The company offers free patient samples and support materials to medical staff.
Claritin: Claritin offers free product samples to medical personnel for professional use.
Eucerin: Eucerin offers free product samples to medical personnel as well as patient education materials and coupons.
Tylenol: The company offers product samples to medical professionals for professional purposes, but a physician signature must be obtained ahead of receiving them
American Traveler: Get special discounts on hotel stays and car rentals.
CondoLux: Registered nurses receive a 10 percent discount on vacation rentals for five or more days.
Walt Disney World Swan and Dolphin Resort: Get special room rates if you're a registered nurse with proof of employment.
Westgate Resorts: Get a 10% discount on travel and resort reservations using code NURSE10 and by presenting valid identification.
NursesUSA Online Travel Booking Service: Get offers and discounts on vacation rentals, hotels and car rentals if you are a member of NursesUSA.
Nurse Next Door: Nurse Next Door offers up to $6,000 in homebuyer assistance grants to registered nurses who are purchasing new homes.
AAA: Registered nurses and certain medical personnel get up to 7.4% discount on their auto insurance policy with The Auto Club.
Sprint: Get discounts on monthly service plans if you're a registered nurse through the Sprint Discount Program.