ADVERTORIAL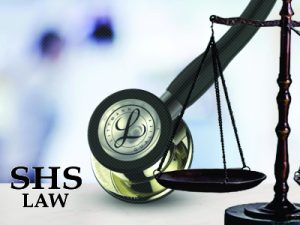 ADVERTORIAL
At some point during their nursing career, a nurse may be the subject of an inquiry by the State Board of Nursing.
The Board is required to investigate a complaint made against a licensed practitioner regulated by the Board of Nursing. These practitioners would include, but not necessarily be limited to, registered nurses, licensed practical nurses, certified home health aides or anyone licensed by the Board of Nursing.
The source of a Complaint, or inquiry, may come from many different sources, including but not limited to, a patient complaint, another nurse, a physician or other health care practitioner, an employment issue, termination of employment, sexual boundary issues, serious traffic infractions, drug issues including dispensing issues or the Board itself.
While the Board may be made up of your peers, they are advocates for the public.
In such an event, it is important to have legal representation from the initial contact through all your dealings with the Board. When that occurs, the Law Offices of Stephen H. Schechner, Counsellors at Law can evaluate the Complaint, prepare a response, represent you at a hearing or Administrative proceeding, and if indicated, negotiate a resolution.
Mr. Schechner has more than 40 years of experience in representing health care professionals and appearing before various state licensing Boards including the Board of Nursing.
Law Offices of Stephen H. Schechner, Counsellors at Law
1299 US-22 E, Mountainside, NJ 07092