The Future of Health Care Lies with Nurses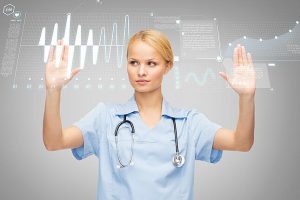 AARP knows the secret. Fourteen years ago, the organization launched a remarkable initiative called the Center to Champion Nursing in America (CCNA), with a mission to see that Americans have the nurses they need, now and in the future. CCNA also runs the Future of Nursing: Campaign for Action, an initiative of those same organizations that strives to build a healthier nation for all through nursing. Both are funded by the Robert Wood Johnson Foundation (RWJF), which has a century-long history embracing the power of nursing.
Susan Reinhard, RN, PhD, FAAN, is the chief strategist of the nursing center and senior vice president and director of the AARP Public Policy Institute. "Nursing continues to be the most trusted profession," she said, noting that this has been especially important during the pandemic. "Nurses are everywhere in our communities, and families– they aren't strangers. And nobody thinks they are in it for the wrong reasons. That helps when we need to roll out a vaccine or reopen society. People trust the information nurses give as true and caring."
Hospitals that put a premium on the nursing role by favoring nursing education are better for their patients. Research pioneered by Linda Aiken, PhD, RN, FAAN, and colleagues has shown that higher education levels among nurses lead to better outcomes for patients. Hospitals employing more baccalaureate-prepared nurses also protect patients better from errors and infections.
Nurse leaders also seek better standards and access to long term-care and home care, expansion and modernization of telehealth, as well as reducing barriers to advanced nurses practicing independently—all with the goal of expanding affordable access to primary care and other services that keep people as healthy as they can be. These reforms aim for a more patient and family centered health care system, focused on prevention and primary care, along with greater safety, quality, equity, and cost-efficiency. That is nursing's vision for the future.