2021: The Year for Nurse Leaders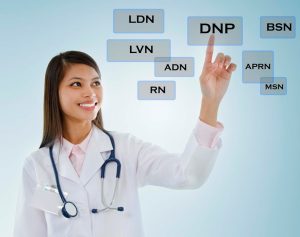 Nurse leaders who will shape the future of nursing are in demand now more than ever. The fields of health care management, technology, clinical practice and executive nurse leadership are calling nurse leaders considering a Doctor of Nursing Practice (DNP) degree.
New opportunities for career advancement, a higher earning potential and professional leadership await you. There are several reasons why the time is now for aspiring nurse leaders.
With a DNP, you can help to shape the future of nursing practice and strategically earn a seat at the table, representing all nurses as you help to drive the systemic changes so desperately needed. With more doctorate of nursing programs now available with flexible online course options, and employers looking to advance more nurses to leadership positions, the future looks bright for those considering a DNP.