SNJPC Announces Director of Professional Education and Training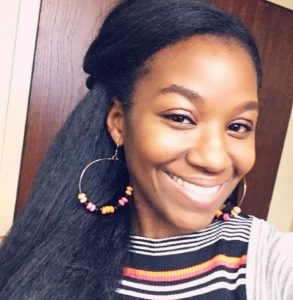 The Southern New Jersey Perinatal Cooperative (SNJPC) is pleased to announce that Lakeshia Montgomery has been named Director of Professional Education and Training. Montgomery has been with the Cooperative since 2011, most recently in the role of Nurse Coordinator for the Nurse-Family Partnership program. She brings a strong educational background and core understanding of the organization's mission.
"We are excited to have Lakeshia as our new Director of Professional Education and Training," said Helen Hannigan, Executive Director at the Cooperative. "She brings a wealth of knowledge and experience to this position which will allow the Cooperative to reinvigorate its professional education programs."
In this new role, Montgomery will assist the agency in engaging the region's medical community in critical training and education related to the care and support of pregnant, postpartum, and parenting people, children and families through professional education activities. She will be responsible for planning, developing and implementing educational programs that meet the perinatal needs of member institutions. She will also provide leadership to the agency's health educators and identify opportunities for professional development.
"I'm very excited to be working with the Cooperative in this new capacity and look forward to furthering SNJPC's vision of bringing quality professional learning opportunities to our region's clinical and community professionals," said Lakeshia Montgomery.
Montgomery received her Bachelor of Science in Nursing (BSN) from Rutgers University-Camden and is currently pursuing a Master's in Public Health with a Maternal-Child Health focus. She is an active member of the American Nurses Association (ANA), the American Association of Women's Health, Obstetric, and Neonatal Nurses (AWHONN) and the NJ Maternal Mortality Review Committee.