How Vaccine Hesitancy Is Driving Breakthrough Infections in Nursing Homes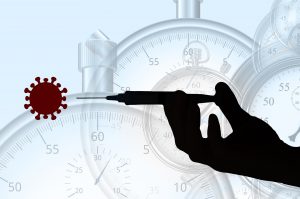 On Wednesday, the CDC published a report of an outbreak of COVID-19 at a nursing home in Kentucky, where more than 90 percent of the residents but just under 53 percent of the staff had been fully vaccinated.
Just as in New Jersey, the outbreak began with an unvaccinated staff member. In the Kentucky home, 46 people—22 of them fully vaccinated—ended up becoming infected, and three residents died, including one vaccinated person.
Still, in the final analysis, the vaccine appeared to be more than 85 percent effective against symptomatic disease and more than ninety-four-per-cent effective against hospitalization.