School Nurses Join the Frontlines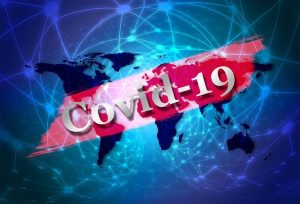 Marie Noonan is on the hunt.
A disease detective, she conducts phone interviews with coronavirus patients to trace where they have traveled and who they have seen, starting three days before they felt sick.
The objective? Document the chains of infection and figure out where COVID-19 will strike next.
"Find out who's been exposed and did not know about it," Noonan said.
The data informs the state's communicable disease registry, allowing public health officials to track the pandemic.
Noonan, normally a nurse at Elizabeth's Nicholas Murray Butler School, is volunteering in the fight against the coronavirus. She is one of a legion of medical professionals who answered the call as New Jersey mobilizes to meet America's greatest public health emergency in at least a century.
NJ Advance Media interviewed five school nurses from Union County as they pivot to the frontlines to combat coronavirus. Their accounts capture a slice of life in just one profession in just one of New Jersey's 21 counties, as the state musters en masse to meet a challenge that Murphy has called "the fight of our lives."