Important Update from the ANA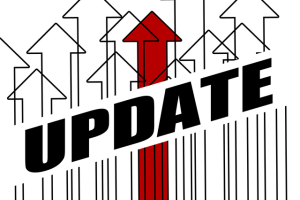 The American Nurses Association's (ANA) Department of Policy and Government Affairs is committed to providing nurses and nurse advocates with the most comprehensive information regarding the current legislative, regulatory, and advocacy developments related to addressing the Coronavirus COVID-19 global pandemic. This information is current as of 4 p.m. EST on Wednesday, April 8.
Click here to read the full update >>
Regulatory  
ANA and the American Association of Nurse Practitioners (AANP) met with the Department of Health and Human Services, Deputy Secretary Eric Hargan, to discuss the needs of nurses as the government continues to respond to the pandemic.
CMS announced that it has approved approximately $34 billion in the past week to health care providers on the frontlines battling the COVID-19. The funds have been provided through the expansion of the Accelerated and Advance Payment Program to ensure providers and suppliers have the resources needed to combat the pandemic.
For further information on regulations and newly released agency guidance, please click here!
Legislative 
As the U.S. House of Representatives and Senate start to compile the next stimulus package to address COVID-19, ANA's government affairs team has compiled a list of priorities to be included.
• Prioritize testing and treatment of nurses, and other frontline health care providers, who become exposed to COVID-19, so those individuals can quarantine or can go back to work as soon as possible. Nurses who are exposed are being sent home for 14 days without ever being tested.
• Pass the Medical Supply Chain Emergency Act of 2020, legislation that would require the federal government to immediately ramp up manufacturing of medical supplies and create a coordinated procurement and distribution process to states and health care facilities…
To read the entire list of ANA's asks to Congress, please read the full update.
ANA's Policy and Government Affairs team has been working hard to provide you with the latest developments in the regulatory, legislative and advocacy spaces. These updates are published at least twice a week on RNAction's Facebook and Twitter feeds.
Thank you for your continued work and care during these trying times.
Gregory Craig
Senior Policy Advisor
American Nurses Association