Project Firstline Recruitment Announcement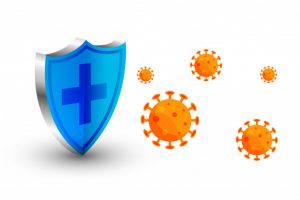 The American Nurses Association (ANA) is seeking to conduct two focus groups with 8-10 nurses representing the various specialty areas and practice settings within the nursing profession. Each session will be held virtually via Microsoft Teams. As a thank you for your time and expertise, you will receive a $50 Amazon gift card.
Focus Group Dates:
Wednesday, July 22, 6-8 p.m., EST
Wednesday, July 29, 6-8 p.m., EST
Input provided during the sessions will be used to inform refinement of the content and delivery of core training, collateral products and outreach materials for Project Firstline.
If you are interested in volunteering, please email the Nursing Practice Team at practice@ana.org indicating the day you would like to participate.
Project Firstline is a collaborative infection prevention and control training initiative for frontline nurses. Together with the American Academy of Pediatrics (AAP) and the Centers for Disease Control and Prevention (CDC), the ANA will provide health care personnel foundational infection prevention and control (IPC) education and training and COVID-19 specific IPC education on germ transmission and training on IPC. This effort includes collaborators from multiple agencies nationwide.
Phase one of the initiative included a survey of nurses' IPC interests, needs and preferences. Responses from that survey are used to inform the CDC's decisions on the development and delivery of this training to ensure it best meets the needs of you and your colleagues.
Phase two of the initiative is the facilitation of the focus groups to share their experiences and opinions on:
What types of IPC trainings would be valuable
How IPC training is best received?
What types of other IPC training materials are useful