This is a Real, Continuing Health Care Crisis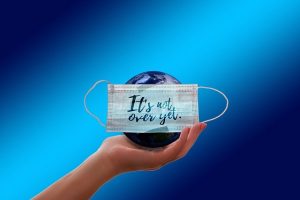 The COVID-19 pandemic is not over. All of us must stay vigilant in social distancing and wearing of masks. Nurses know this better than anyone. Our governor, this week, released a new executive order that mandates us to wear our masks not only indoors, when unable to socially distance, but also while outdoors. Nurses need to make sure this message gets to our citizens in New Jersey and beyond. I know as a nurse I am amazed that I still get asked, is this COVID-19 for real? Absolutely! Nurses must share their real-life and often tragic experiences with this virus. We must especially share this with those who question the severity of this virus. People must understand that this is a real and continuing health care crisis.
We are also seeing many advanced practice nurses (APNs) stepping up to help in hospitals and in communities to care for our citizens. Finally, APNs are able to practice to the full extent of their licenses. They are putting themselves on the front line of this pandemic, potentially exposing themselves to this virus, to help others. Here is an article that I would like to share with you about APNs and the importance of allowing them to do what they do best!
These Nurses Were Vital During the Pandemic. Let's Not Restrict How They Work. | Opinion
By Jonathan Katz
No one is a stranger to the crippling effects of COVID-19. And as hospitals around the country continue to deal with this pandemic, many nurse anesthetists like myself are on the front lines, providing care for the surge of criti…
Thank you and be safe,
Kate Gillespie
President, NJSNA