Nurse2Nurse Job Opening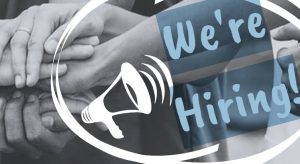 The Nurse2Nurse peer support program offers telephonic peer support, peer informed care management and confidential resources to help nurses cope with their daily challenges. Nurse2Nurse uses the nationally recognized Reciprocal Peer Support model to support nurses on the frontlines.
Title: Supervising Mental Health Specialist (Nurse)
For more information, call 844-687-7301 or (844-NURSE-01) or email Nurse2Nurse@ubhc.rutgers.edu.
Job Posting Number: 21ST0870
jobs.rutgers.edu/postings/130293
COME JOIN OUR TEAM AND MAKE A DIFFERENCE!