Nurse Humorist Nurses the Nurses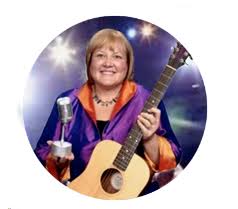 Deb Gauldin can't keep the humor out of anything. Her LinkedIn profile, for example, does have the standard information about her past nurse training (registered nurse 1979-1982, studied at the College of DuPage).
But then she lists her focus as "Professional Humorist, Singing Nurse and Yo-Yo Dieter Specializing in Health Care Morale."
Based in Raleigh-Durham, North Carolina, Gauldin is the world's funniest singing nurse humorist––she will tell you so herself.
It's an oddball career choice, but she's been laughing all the way to paying the light bill for 23 years now.
She visits nurses to remind them that they are not forgotten and are so very appreciated.
"From their tears, I see how depleted many are, and how therapeutic laughter and gratitude are," Gauldin said.