NJSNA's Vice Chair Set To Make History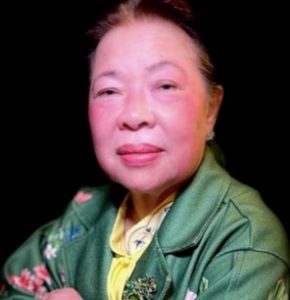 NJSNA's Vice Chair of the Institute of Nursing , Dr. Dely Po Go, DNP, RN, LNHA, will write history in June 2023 by serving as the 125th Philippine Independence Day Parade Grand Marshal on two continents: New York City and Milan, Italy.
She is also the 2023 PAFCOM Parade Grand Marshal of the Philippine-American Friendship Day Parade in Jersey City, New Jersey.
A well-respected humanitarian, philanthropist, a community and nurse leader, she is the recipient of the Gerry Roxas Leadership Award. She graduated summa cum laude with her doctorate degree, is an outstanding alumna from high school, college, a Woman of Peace Awardee for helping poor children around the world; a Sinag Lahi Awardee, a trustee at multiple boards, educator, entrepreneur, HIRAYA President-elect.
She was previously named as New Jersey Nurse Diva, an advocate of gender equality and diversity, announced in the Wall Street Journal as one of the Nine Top Most Distinguished Professionals in the world selected from among 1.5 Million Professional biographies by Marquis Who's Who International. She is a faculty member of the William Paterson University, and most of all, a friend to all.
Dr. Go has evolved into one of the most trusted members of the Filipino community. She is on the Board of Trustees of the Philippine Nurses Association of New Jersey, Kinding Sindaw, F.I.L.I.P.I.N.A.S. and President-elect of HIRAYA Foundation.
Dr. Go will elevate the role of 125th Philippine Independence Day Parade Grand Marshal in Milan by working with Consul General Elmer G. Cato (he is the immediate past ConGen in New York) in sponsoring projects in culture, technology, environment, and education that will impact the lives of Filipino Migrant workers within the jurisdiction of the Philippine Consulate in Milan.
Dr. Go is an indefatigable dynamo out to achieve the improbable. Everyone awaits the next installment in the saga of Dr. Dely Po Go, who has been dubbed "Steel Sampaguita."
(This story originally appeared in the Business Mirror.)