NJSNA President's Message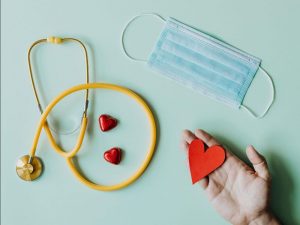 This is a time of year when families and friends gather to celebrate and share gratitude. It may not have been the holiday we planned with so much going on that is cause for concern, isolating and making what is normally a joyous time of year challenging and stressful for many. I wish to take this opportunity in reflection; with a grateful heart, I am writing to you today.
Here at New Jersey State Nurses Association, the fortitude of nurses has been displayed in many ways. Through virtual, in-person and hybrid options, which have become commonplace, we continue to adapt to carry out the business of the NJSNA. From our region membership and state board meetings, nurses continue to network, educate, support and engage in the legislative process as it pertains to our profession.
Taking time for gratitude, no matter how small or grand, can reduce stress in our bodies, minds and spirits. Our Healthy Nurse Healthy NJ committee continues with outreach to New Jersey nurses with healthy tips for both physical and mental health through virtual meetings and New Jersey State Nurses Healthy Nurse Facebook group. Find us and join this private group!
Continued contact with our lobbyists, the national association, work groups and committees and individually, New Jersey State Nurses Association is steadfast in protecting our profession and making known our position in health care. There is no doubt that this is multi-faceted and dynamic.
I wish to thank you for your trust and your membership. All the best in 2022!
Blue skies,
Mary Ellen Levine, DNP RN
President
New Jersey State Nurses Association
MaryEllen@njsna.org
Reference links
https://www.facebook.com/groups/NJStateNursesHealthyNurse