NJSNA President's Message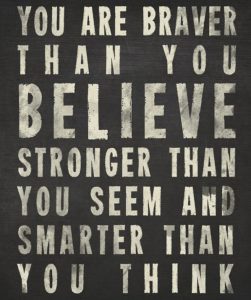 One year this month has defined a period of time in history because of COVID-19. In the past few weeks and months, there has been a few things that have been shared, nurse to nurse. I'd like to highlight a few of them here.
You are grieving the loss of normalcy, time with family and sense a lack of control from the uncontrollable.
You are stronger than you may believe you are or think you are. From the shear physical demands.
You have the ability to innovate, learn, share and come back the next day for more.
You need to care for you, and you know it. There are so many ways you are caring for you and when you allow yourself to be cared for by you and by others; you are better for it.
You are continually sharing ways to connect with what is right for you, which helps others to do the same.
You are constantly evolving. From the newly licensed adapting to the uncertain environment from the formal learning environment to the octogenarian who came out of retirement to aid in the pandemic efforts and vaccinate, many nurses have examined their strengths and adapted to the changes in health care we are all experiencing.
You are willing to be steadfast yet renewed in your resolve to be change agents.
You are willing to be on the forefront of science to study direct and indirect effects in the face of adversity occurring in real time.
This marks another important time that can be defined by optimism. This word has been used by many in comparison to hope and certainly this comparison is not new. Hope is "the feeling of expectation," or the "want of something to happen" (Webster-Merriam, 2021). Optimism is putting your best possible forward into action with focus on the outcome (Webster-Merriam, 2021). Nurses have been an instrument of hope for many in a time of grief, fear and uncertainty over the past year.
Yet optimism has come from the actions of strength, creativity and doing what it takes to be innovative as a result of the art as well as the science that defines our profession.
Take care of your physical health.
Take care of your mental health.
Your story has punctuated by loss, restoration of health and striving to maintain health. There have been stories of sacrifice, difficult working conditions, spiritual trauma. These continue as the virus continues to impact communities here and abroad. Individually, we bring hope to patients and those closest to them. Together, we bring a message of optimism.
Thank you for all you do.
Blue skies,
Mary Ellen Levine, DNP MSN RN
New Jersey State Nurses Association President
References:
The Society of Psychiatric Advanced Practice Nurses. (n.d.). Home.
Webster-Merriam. (2021). Hope.
Webster-Merriam. (2021). Optimism.
New Jersey State Nurses Association. (2020). Healthy Nurse, Healthy NJ: Pledge.