NJSNA Member Named Chief Nursing Officer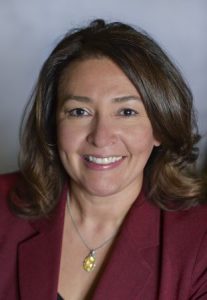 Clara Maass Medical Center appointed NJSNA member Teresa DiElmo as chief nursing officer and vice president of patient care services.
DiElmo, will lead all aspects of nursing and more than 700 nurses employed at Clara Maass Medical Center.
"Terri has the perfect blend of knowledge, talent and expertise in nursing, strategic planning and development, and in quality of care and patient safety outcomes in which to lead the nursing and patient care operations with excellence. Throughout her career, she has been instrumental in building and elevating nursing teams within an ever-evolving health care environment, and I am delighted to have her as part of our executive leadership team," said Mary Ellen Clyne, president and chief executive officer at Clara Maass Medical Center.