Flu Vaccines Now Mandatory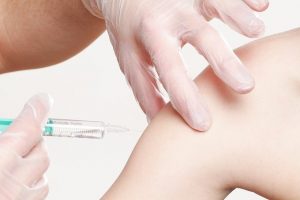 As debate continues about whether New Jersey parents should have the right to opt out of having their children vaccinated, another measure has been passed and signed into law that requires all health care workers to get an annual flu shot.
The bill, adopted by the legislature and quickly approved by Gov. Phil Murphy last month, applies to hospitals, nursing homes and all other licensed health care agencies.
It defines a health care worker as anyone employed by a health care facility who provides direct patient care or otherwise has contact with patients.
Kate Gillespie, of the New Jersey State Nurses Association, supports the new law.
"To me it's like putting my seat belt on. There's a reason I put my seatbelt on because it's evidence-based that If I put a seatbelt on and I'm in an accident I have a better chance of surviving," she said.
She said many health care facilities already have this kind of policy in place because "most of the time, when patients come into the hospital, they're sick and their ability to fight off infection is diminished, so it's really protecting our patients."
She pointed out that "it's also protecting our nurses because patients are coming in with multiple infections and things the nurse can catch."