New Report: Guidance for Allocating Nursing Resources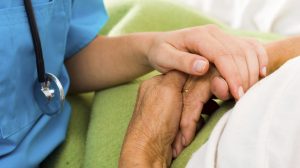 ANA announced the release of a new report, The Business of Caring: Promoting Optimal Allocation of Nursing Resources.
The report was coauthored by ANA, the American Organization for Nursing Leadership (AONL) and the Healthcare Financial Management Association (HFMA). The report also was endorsed by the American Association of Critical-Care Nurses.
The report calls on health care leaders to pioneer creative nurse staffing approaches, assess the impacts of new technology on all phases of care, strive for fierce collaboration and agree on principles for allocating appropriate nursing resources for patient care.