NAINA Conference October 29-30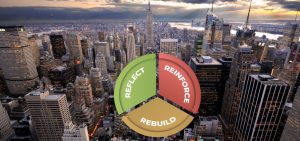 NAINA'S Third Clinical Excellence and Leadership Conference 2021, hosted by Indian Nurses Association of New York, will take place October 29-30 at the New York LaGuardia Airport Marriott in East Elmhurst, New York. The theme is Advancing Health Equity and Building Resilience.
Conference Overview & Target Audience:
NAINA's 3rd Clinical Excellence and Leadership Conference is designed to provide new knowledge, promote collaboration and networking among clinical nurses, APRNs, nurse leaders, educators, researchers and nursing students from various settings. Topics related to advancing health equity and building resilience will be presented during the conference. This conference will encourage the participants to evaluate their perspective on diversity, equity, and incorporate strategies toward reflecting, reinforcing and rebuilding a culture of innovative leadership by bridging health equity gaps and developing a framework of resilience.
Conference Outcomes:
The attendees will be able to:
Self-report that this conference provides strategies towards reflecting, reinforcing and rebuilding a culture of innovation and resilience in nursing practice, education and research.
Express a desire to reflect on current practices related to diversity, equity and inclusion.
Integrate one new resiliency building activity in their routine.
Contact Hours
Attendees may receive up to 9.25 Contact Hours
For more information and to register, click here.