School Nurses Now 'De Facto Health Department'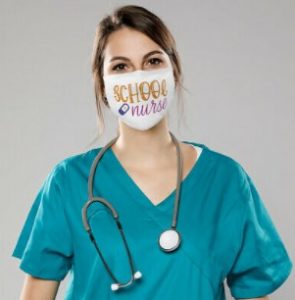 The pressures on school nurses during the pandemic have not gone unnoticed, and in laws overwhelmingly passed last year, the state is poised to take steps to deliver more support, including a new position in the state Department of Education devoted specifically to school nursing.
But staff shortages in the nursing fields, even before the coronavirus crisis, have hit that job search as well, and the position has yet to be filled.
School districts are also looking to federal pandemic-relief funds to help, with supplemental nursing and other support costs well within the parameters of the eligible programs, officials said.
Scott Rocco, superintendent of Hamilton schools, one of the state's largest districts, said his district has seen 55 positive cases among students so far, and quarantined at least 200.
Seeing the pressure on his nursing staff, Rocco said he is looking at adding "floating" positions to help approximately two dozen nurses, roughly one per building. There are also outside services that may be able pick up the administrative and paperwork functions, he said.
"It's definitely something we are looking at," Rocco said. "A heavy burden has fallen upon school nurses. From the traditional needs of a kid not feeling well to now contact tracing and all the parent phone calls, we've asked a heavy lift of them. And they've been amazing."