Divas & Dons Nominations Due November 1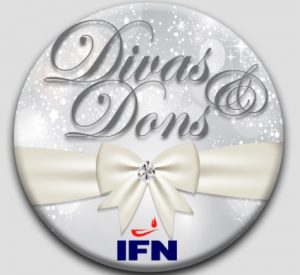 The Institute for Nursing invites you to honor a New Jersey nurse who makes an extraordinary impact on the nursing profession and the health community. The Diva and Don event offers the opportunity for you to nominate a professional registered nurse who has demonstrated outstanding achievement and been a positive influence on others. As an Institute for Nursing major fundraiser, proceeds will fund scholarships for nurses and nursing students advancing their education, as well as selected research.
Diva and Don Honorees may be engaged in nursing practice, administration, education, or research in diverse settings, such as acute and long-term care, public health, private industry, schools, community health and others.
Please help to honor extraordinary professional registered nurses who have conceived, developed, and/or implemented projects with positive and tangible results. Complete the nomination form on njsna.org and describe the nominee. Nurses selected as a Diva or Don will serve as an inspiration for continued excellence and innovation. Nomination deadline is Nov. 1, 2021.
Nominations will be considered, and selections made by the Institute for Nursing. The winners will be honored on Thursday, April 7, 2022, at the Diva and Don Gala to be held at Pines Manor, Edison, New Jersey.
To ensure that your organization's exemplary nominees have an opportunity to be considered, please complete the nomination application that can be found on njsna.org as soon as possible. The deadline for applications is Nov. 1, 2021.  Forward completed applications via email to the Debra L. Harwell, Deputy Director, Institute for Nursing, 1479 Pennington Road, Trenton, New Jersey 08618: deb@njsna.org.