Lead Like a Nurse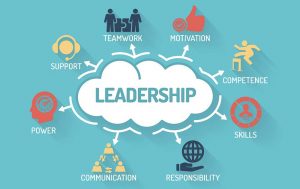 Remember that you are a leader, no matter your role or setting, whether at the bedside, in the clinic, in the classroom, visiting patients in their homes or in a boardroom. You may be facing the stress of caring for critically ill patients or learning how to effectively provide care via telemedicine. You may be interpreting the research as it comes out to field questions from family and friends who turn to you to make sense of headlines and news conferences. How you respond and your actions speak volumes.
10 Tips to Lead Like a Nurse
Here are quick tips to help you demonstrate leadership. What would you add to this list?
Be prepared.
Be safe.
Set an example.
Actively listen.
Seek mentors and be a mentor.
Solve problems.
Share your voice.
Demonstrate respect and kindness.
YOU are a Leader
Do you consider yourself a nurse leader? Ask yourself these questions below. If you answer yes to any of them, you are a leader. Why? Because all nurses are leaders.
Are you an expert?
Are you an educator?
Are you an advocate?
Are you a role model?
Are you a voice for our profession?
Are you a nurse?
Thoughts on Leadership
Here are some words from inspirational nurses:
"The work of nursing happens in the moment but can have a lifetime impact."
Angelleen Peters Lewis, PhD, RN, FAAN
Nurses Make Profound Impacts
"Be authentic – know yourself and know nursing" and "Recognize the importance of team – respect strengths and boundaries."
Connie Delaney, PhD, RN, FAAN, FACMI, FNAP
The Power of Informal Conversations and Bold Relationships
"We understand what happens with patients, we understand how things work in clinical organizations, and we are the most trusted profession."
Mary Ann Fuchs, DNP, RN, NEA-BC, FAAN
The Unique Perspective of Nurses
"Nurses have firsthand knowledge of views and concerns of patients and families. Nurses know how to achieve high quality care. Nurses can offer innovative solutions to improve safety and quality. Nurses understand the need for collaboration across professions and settings. Nurses are great listeners and ask questions to better understand. Nurses respect a wide range of professional roles and skills, helping us work as effective team members."
Angela Patterson DNP, FNP-BC, NEA-BC
Nurses: The Keepers of Patients' Stories
Stay strong and keep leading like a nurse!