In Honor of Our Nurse Heroes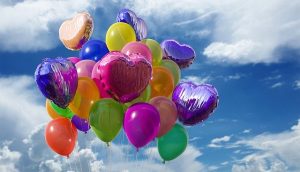 As part of the International Year of the Nurse and Midwife celebration, the American Nurses Association will expand National Nurses Week, traditionally celebrated from May 6-12, to a month-long May celebration to honor our nation's nurse heroes and expand opportunities to elevate and celebrate nursing.
Whether it is a national health emergency or routine daily care, nurses' vital contributions impact the health and well-being of our communities, which is why ANA selected the theme for May as Nurses Make a Difference.
The month will be divided into four weekly focuses:
SELF-CARE (May 1–9): Use this week to focus on yours' and your colleagues' mental health and physical well-being.
RECOGNITION (May 10–16): Now more than ever, it is important to raise the visibility of the critical work nurses do by honoring nurse heroes, innovators and leaders.
PROFESSIONAL DEVELOPMENT (May 17–23): Nurses' stories are educational, inspirational and healing. Effective storytelling is a vital skill. Learn how to find your storytelling voice. Sign up for the free webinar "Magnifying Your Voice: Use Storytelling to Advance Nursing."
COMMUNITY ENGAGEMENT (May 24–31): Help promote nurses' invaluable contributions by engaging virtually with your community, educating them on what nurses do and encouraging support current and future nurses.
While continued physical distancing may limit our face-to-face activities, we encourage everyone to think of creative ways to virtually engage and celebrate nurses for their invaluable contributions to our nation and the world.