IMPORTANT WEEKLY COVID-19 MESSAGE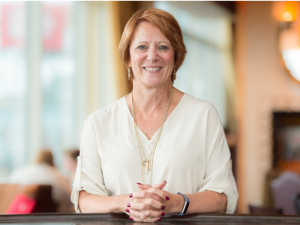 Hello New Jersey Nurses:
I am planning to send weekly updates to you on what your professional organization is doing on your behalf.
Thank you for all that you are doing and sacrificing to care for our patients. The stories that are coming out about the nurses at the bedside when their families are not allowed to be there for them is our new reality. You are our "Angel Heroes."
NJSNA wants to help you through this challenging time with our Healthy Nurse Healthy New Jersey (HNHNJ) initiative. The HNHNJ Team will be holding a "Moral Support" Zoom call every Wednesday at 7 p.m. with the intent of having a safe place where New Jersey nurses can discuss their feelings during this emotionally trying time. Thomas C. Barrett, Ph.D., a licensed psychologist, professor and chair at the College of Saint Elizabeth will be on the calls to help nurses find a way to process their grief and cope with the stressors of our current Covid-19 crisis. Please take advantage of this opportunity that NJSNA provides to support our nurses. You can find more information on the HNHNJ initiative at https://njsna.org/healthy-nurse/ and on Facebook: New Jersey State Nurses Healthy Nurse
On Wednesday, April 1, the Governor issued an executive order to allow APN, PA, CRNA to provide needed services and work to the full scope of practice. This was due to the great efforts of NJSNA and APN organizations bringing these issues to the Governor and State Department of Health as a solution to the COVID-19 crises.
WHEREAS, it is in the public interest to expand the scope of practice of those health care professionals who under current law practice with individualized physician oversight, so that they can be deployed to meet the anticipated needs with more autonomy, greater agility and with all necessary tools, including independent authority to prescribe controlled dangerous substances when appropriate;
Please visit our NJSNA web page and that of the NJ Board of Nursing, which will provide you important updates on COVID-19.
God speed, and thank you for all you do.  SO PROUD TO BE A NJ NURSE!
Kate Gillespie, MBA RN
President, NJSNA