N.J.'s Nurses Mobilize in War Against COVID-19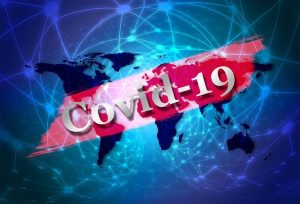 Before COVID-19 reached New Jersey, Holy Name Medical Center in Teaneck had a 19-bed intensive care unit and 33 critical-care nurses. Now it has added four ICUs and is treating 45 patients, 40 of them on respirators. To satisfy the growing demand, about a dozen nurses have been reassigned from other units that have been temporarily closed, and a handful have been hired.
Bergen County, particularly Teaneck, is the coronavirus epicenter in New Jersey. On Tuesday, the number of COVID-19 patients at Holy Name reached 151. Thus far, 25 patients have died. Nurses there are running in a triage marathon, a race in which no one can see the finish line.
Nurses—a proxy of hope
Critical-care nurses are a special breed. Their job requires a highly specialized skill set and an extraordinary emotional IQ, candor and compassion. In addition to administering meds and operating a variety of complex medical devices, they are the patient's only connection to their family. At Holy Name, nurses keep the family informed by phone, and also connect them with the patients via iPad. In the course of their duties, the nurses supply their patients with medical information, small talk, encouragement and solace. In short, they are the patient's proxy of hope.
As for their inventory of personal protection equipment (PPE)—N95 masks, gloves, gowns and face shields. "We're doing OK. We're good for at least a couple of days," Acito said. And they have been able to acquire enough ventilators—at least for now. "Our materials guy has worked magic."
There has been a taxing nursing shortage in New Jersey for many years, primarily because…