Honoring Heroic N.J. Nurses in the Pandemic: Patricia Turner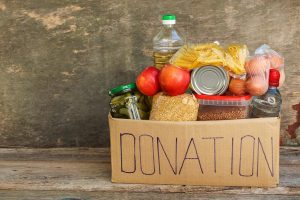 Patricia Turner, BSN, RN, CWOCN, CWS, a
wound ostomy nurse, wanted to do more to help her
colleagues during the pandemic. Patty, who lives in
Roxbury and is a NJSNA Region 1 member, started
the "Feed the Fight" campaign. This campaign began
because Patty and other wound ostomy nurses felt
so helpless working from home, while they saw what
their colleagues on the frontline were going through.
In an attempt to help the healthcare heroes and
support small businesses, they started their efforts
with sending sandwich trays from a local deli to Saint
Clare's Denville Hospital. It was a huge success!
Using their funds and collecting donations from
family, friends and her women's church group, Patty
has been able to send meals to the nursing heroes at
Saint Clare's Dover Hospital, Chilton Medical Center,
Morristown Medical Center, Homestead Nursing
Home, NJ Firemen's Home, and many more are
planned. Thank you Patty for helping NJ nurses.