Free Webinar at NJSNA.org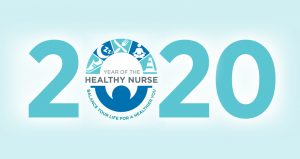 Healthy Nurse Healthy New Jersey has posted a free webinar to NJSNA.org. Dr. Terri-Ann Kelly and Dr. Melissa Harker will teach you practical ways to implement self-care and the rationale for doing so. To access the webinar, click here.
To download the pre- and post-test and the webinar evaluation, click the link on NJSNA's website banner for the webinar. Fill out the evaluation and send the form back to healthynurse@njsna.org to get your free contact hour. If you attended the live webinar on Jan. 9, please return your evaluation to healthynurse@njsna.org as soon as possible. We hope you enjoy the presentation and wish you well on your Healthy Nurse Journey.