Depression: The Silent Epidemic in Nursing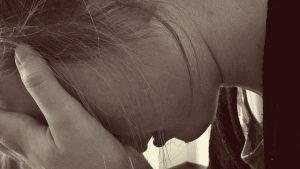 Among health care professionals in general, there is great concern about depression, burnout, sleep problems and suicide. Nurses are not immune to those problems because their job entails caring for others, long hours, lots of paperwork and sadly, not a lot of appreciation. Nurses who are depressed will find that their symptoms affect their work.
Depressed nurses are more likely to make medical errors, research shows. Depression is even more prevalent among nurses than it is among the general population, Nikeisha Whatley-León, a licensed clinical psychotherapist who is the system director for Behavioral Health Services at Northside Hospital in Atlanta, said.
"It's been on the rise and we've been seeing more of it," she explained. "It's called the silent epidemic in nursing."
Nurses are constantly exposed to sickness, death, dying and grief plus any stressors they may have in their personal lives, which contributes to an increased likelihood of suffering from depression. And since the majority of nurses are female, their gender may also work against them. Women are more likely to experience depression than men, Dr. Toby D. Goldsmith, director of the Emory Women's Mental Health Program, said. She is also an assistant professor in the adult psychiatry outpatient program of Emory's School of Medicine.