Colleges Failing to Enroll Nurses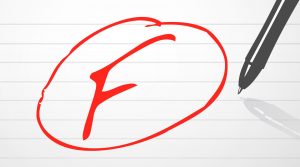 Higher education was struggling to keep up with the skyrocketing demand for nurses even before the COVID-19 crisis. Now it's falling further behind.
Health protocols are limiting in-person instruction. Nursing teachers are quitting in large numbers, while others are nearing retirement. Hospitals are stretched too thin to provide required hands-on clinical training. And budgets are so constrained that student nurses are forced to buy their own personal protective equipment (PPE).
All of this is only amplifying the existing demand for nurses.
Estimates of the problem vary dramatically, from a projected shortage of 510,394 registered nurses nationwide by 2030, based on a formula used by scholars at the Cleveland Clinic Lerner College of Medicine and elsewhere, to a predicted shortfall in some states by then but a surplus in others, according to federal forecasts.
Experts agree, however, that shortages will be worst in the West and South. California alone needs to turn out more than 65,000 new nurses, medical and dental assistants, health IT specialists and community health workers a year, according to Futuro Health, a nonprofit created jointly by the health care company Kaiser Permanente and a principal union representing health care workers in the state.
Even before COVID-19, nursing programs were failing to enroll enough students to meet this need, according to the American Association of Colleges of Nursing.
U.S. universities and colleges last year rejected 80,407 qualified applicants for bachelor's and graduate degrees in nursing, blaming a lack of faculty, classroom space and clinical opportunities in hospitals. That doesn't include the number turned away by community colleges, which educate a large number of beginning nurses.
One of the biggest bottlenecks is that overburdened hospitals are closing their doors to clinical training for nursing students who would ordinarily shadow nurses and doctors and learn by treating patients.
Nursing instructors are also leaving in droves. Nearly one-third of California nursing schools surveyed have lost faculty members since March, said Sharon Goldfarb, dean of health sciences at California's College of Marin and a regional president of the California Organization of Associate Degree Nursing. The average age of the remaining instructors is 63, she said.
At community colleges, instructors' salaries are notoriously low, especially compared with what a practicing nurse can earn, so open faculty positions sometimes remain unfilled for a year or more.
Experts worry that the next year or two could devastate nursing—and nursing quality. Scores of nursing programs are replacing on-site clinical work with computer simulations, mannequins or patient care by video, which some educators worry may not sufficiently prepare new graduates for work. Several said they aren't convinced that students will pass their licensing exams.
Even if new nurses do arrive completely prepared, lower staffing levels in hospitals may mean higher numbers of medication errors and deaths, according to the American Nurses Association.