Arthritis Drugs 'Improve Survival and Recovery' of COVID-19 Patients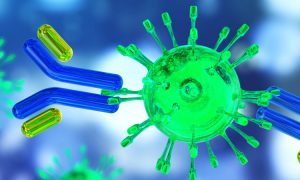 Latest analysis showed that a drug called tocilizumab and another called sarilumab had a significant impact on patient survival, reducing mortality by 8.5%.
In addition, researchers found the medications also improved recovery so that on average patients were able to be discharged from the intensive care unit around a week earlier.
Most of the data came from when the drugs were administered in addition to a corticosteroid, such as dexamethasone, which was the first treatment found to save lives of those with COVID-19 last year.
The trial found that the rate of death for those in intensive care units on corticosteroids, such as dexamethasone, and respiratory support alone was 35.8%, which was reduced to 28% when using tocilizumab and 22.2% when using sarilumab.
Tocilizumab and sarilumab are immunosuppressive drugs used to treat rheumatoid arthritis and were two of several immune modulation treatments included in the trial.
The treatments are to be rolled out for use in intensive care units across the UK and hopes are that they will significantly reduce pressures on hospitals in the coming weeks and months and potentially save hundreds of lives.
The REMAP-CAP study was led by Imperial College London and the Intensive Care National Audit and Research Centre (ICNARC) in the UK and University Medical Center Utrecht in Europe.