A Unique Approach to Nurse Training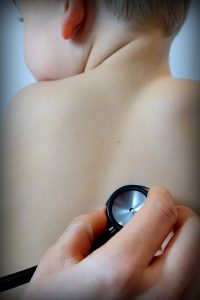 Many new graduate nurses enter the pediatrics specialty with little hands-on clinical experience. Phoenix Children's Hospital and Arizona State University in Tempe want to change that.
The two organizations have developed prelicensure and graduate-level programs to better prepare nurses for the pediatrics field. Their efforts include a dedicated education unit program, in which nursing students are partnered with Phoenix Children's nurses to gain more real-world clinical experience before graduation.
"There are dedicated education units across the country, but we think we're one of the first to tie that unit to a pediatric elective," said Julie Bowman, MSN, RN, senior vice president of patient care services and chief nursing officer at Phoenix Children's.
Bowman and Judy Karshmer, dean and professor of Arizona State University's Edson College of Nursing and Health Innovation, spoke with Becker's about the new dedicated education unit and how they're hoping to redefine pediatric nurse training.