Nurse Practitioner Introduces 'The Nurse Link'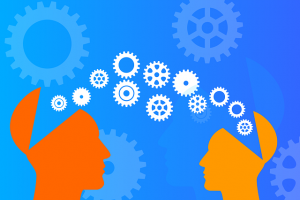 It's said that the Patron Saint of Nurses is Saint Agatha, who died in Sicily in the year 251. But if we were looking for a more modern candidate, we would have to look no further than nurse Julia Eze, founder of The Nurse Link, an event-based mentorship network for nurses, which recently launched a digital version of the platform.
Eze, a nurse practitioner who works tirelessly to provide spaces for nurses struggling to find their footing in a demanding and difficult workplace, operates under the premise that caregivers need care too.
We caught up with her to talk about this philosophy and to find out what advice she has for new nurses, what her goals are for the next year and what she finds most exhilarating about her work.
With The Nurse Link we connect current, future or aspiring nurses for mentorship, networking and empowerment.