18th Annual Research Day Webinar June 4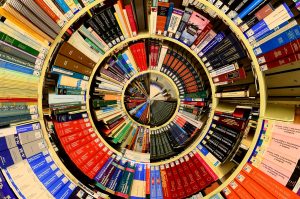 Even before the pandemic, the level of emotional exhaustion in healthcare workers was at an all-time-high with one out of three people meeting the criteria for burnout. Nurses already experienced 2.8 times more stress than the average American and twice the rate of depression of other professionals. Now early research from COVID-19 shows increased levels of stress, anxiety and depression.
According to the American Nurses Association, "The well-being of nurses is fundamental to the health of our nation." With the CDC adding that how providers cope with their emotions affects not only their well-being, but the care they give to others.
ONL NJ is honored to host the 18th Annual Research Day, featuring two dynamic nurse leaders and researchers, Elizabeth M. Norman PhD, RN and Barbara Dossey, PhD, RN, AHN-BC, FAAN, HWNC-BC, from 9 a.m. to 1:15 p.m. on June 4.
Dr. Norman will discuss the early research done in the mid 1980s, using interviews with veteran military nurses who served in the Vietnam war and will examine the similarities of that era and the current era of COVID-19, where nurses experience the best and worst of humanity in their daily work. Elizabeth will draw distinctions on what has been learned thus far from both eras about the essence of nursing.
Dr. Dossey will explore Florence Nightingale's (1820-1910) legacy of caring, health, and healing both at the local and global level. Barbara will examine and share how healing rituals help to bring more presence, compassion, balance and harmony into daily life.
Learning Outcome: At the conclusion of this program, participants will recognize the importance of nursing research as it relates to the healing process during stressful times. The learner will be able list two strategies for healing rituals that will support compassion, balance and harmony during challenging times. Selected strategies will be transferrable to themselves, their practice and/or organization.
Successful completion of the webinar is defined as attendance for 95% of the webinar learning session and a completed course evaluation.
Target Audience: Chief Nursing Officers nurse leaders, nurse scientists, nurse researchers, nurse managers, nursing coordinators, assistant nurse managers, staff nurses, aspiring nurse leaders, ONL NJ mentors and mentees, Nursing Workforce Environment and Staffing Council (NWESC) members, university deans, nurse educators, and post-acute leaders.
CONTINUING EDUCATION CREDITS:
New Jersey State Nurses Association Accreditation Statement:
This activity has been planned and implemented in accordance with the Essential Areas and policies of the American Nurses Credentialing Center's Commission on Accreditation and New Jersey State Nurses Association through joint providership of Health Research and Educational Trust of New Jersey (HRET) and the Organization of Nurse Leaders New Jersey. HRET is an approved provider of continuing nursing education by the New Jersey State Nurses Accreditation an accredited approver by the American Nursing Credentialing Center's Commission on Accreditation.
This activity provides 4.0 contact hours. Provisional number – P131-3/2022
There are no conflicts of interest, sponsorship or financial/commercial support being supplied for this activity. Accredited status does not imply endorsement by the provider or American Nurses Credentialing Center's Commission on Accreditation of any commercial products displayed in conjunction with an activity.