What Keeps Nurses Up at Night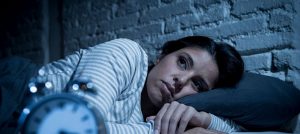 When the pandemic first hit, most of us had to get used to working from home, getting groceries delivered and helping our kids adjust to online school. Nurses, on the other hand, had to do that, plus contend with even longer shifts, clothing that could infect their families and the very real chance of getting COVID-19.
In December, NurseGrid—an app that gives staff, departments and entire organizations better command over schedule distribution and communication — conducted a follow-up survey to surveys that were done the previous April and September. The findings were published recently.
The survey concludes that nurses' sense of wellbeing and career fulfillment have declined as the pandemic rages on. The fallout from the trauma they will have incurred for more than a year will be extraordinary.
Without immediate relief, it is highly likely these indicators will continue to erode and cause additional nurses to question their role in nursing and possibly their career path. The protracted nature of this pandemic demands that leadership do all it can to address the working conditions and mental health needs of our nursing workforce. While it may prove difficult to address all of these issues during the crisis, administrative leaders MUST develop a plan for individualized care and support to handle the aftermath of an ailing, traumatized staff at scale.