What Working in the First AIDS Ward Was Like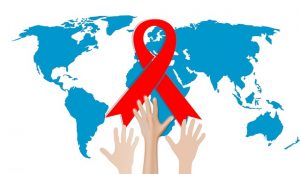 In the early 1980s, a group of nurses and volunteers at San Francisco General Hospital got to work to create what would become the only special care unit for AIDS patients in the entire United States, called Ward 5B.
At the time, the disease epidemic that would later be classified as HIV/AIDS was raging. Patients felt isolated and alienated. Health care professionals were riddled with fear of contracting the mysterious and devastating disease, and some refused to care for patients altogether.
This was absolutely unacceptable to Alison Moed. At the time, she was a per diem nurse working on the ward but she would go on to become the head nurse in 5B.