Webinar: How to Handle Vaccine Hesitancy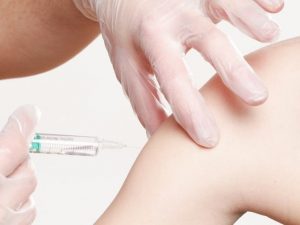 Register now for the Positive Approaches for Managing Vaccination Fears and Misinformation webinar that will take place from noon to 5 p.m. on Sept. 12. The opening will be presented by Paul Offit, MD and the webinar will be presented by Puthenmadam Radhakrishnan, MD,MPH, FAAP; Jennifer Smith, MPH, CHES; and Jenish Sudhakaran, MPH.
At the conclusion of the presentations, participants will know how to:
• Develop effective vaccine communication messages
• Develop strategies for building trust between clinicians and parents.
• Be able to share credible vaccine information resources
Successful completion of the course is defined as in-person attendance for 95% of the webinar learning session and a completed course evaluation.
Learner Outcomes:
• After successfully completing the course, the learner will identify two communication strategies and/or immunization resources to utilize in any health care setting to address vaccine hesitancy.
Register Here
For more information, email NJIN@njaap.org.