Twitter Will Recognize Nurse Titles to Give Providers More Authority Online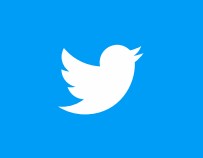 It's a great time to join Twitter if you're a nurse. Healthcare professionals have been flocking to social media for years now to share their stories and medical expertise, and Twitter wants to make it easier for them to do so.
The app recently announced it will begin recognizing the titles of nurses. Individuals creating an account can now choose to add the title "nurse" to their profile. Previously, nurses could only use generic terms like "medical" and "healthcare," even though the "doctor" title has been around for years.
Leanne Patrick, a mental health nurse and gender-based violence nurse specialist with NHS Fife in Scotland, announced the news on Twitter earlier this month. "Twitter finally has nurse as a professional category," she tweeted.
Influencers in the industry quickly celebrated the news by encouraging their colleagues to take action. Sheila Sobrany, the president of the U.K.'s Royal College of Nursing wrote, "Good morning and thank you for sharing. Calling all nurses! Update your Twitter profile as a professional category, I have proudly done it. We stand out as a profession. Proud of my role as a nurse."
Nurse leaders say the move will give them more visibility and authority on social media.
"It's refreshing to see that this change has occurred without any campaigning required by nurses," Sobrany added. "It represents a positive step in the right direction, by recognizing the professional title of nurses on the most popular social media platform amongst nurses. It's important that nurses are visible on social media. It helps to highlight the value of nursing and what a diverse and rewarding profession it can be."
However, Patrick said there is still more work to be done. She is using the #ProtectNurse campaign to make sure the title "nurse" is protected by law to prevent users without the proper qualifications from adding the title to their profile.
The app has no way of validating a person's credentials, which could lead to more misinformation online.
"People can misrepresent themselves and mislead the public, which we know already happens," Patrick warned. "As the most trusted profession, the nurse title can influence people who may place more stock in the health and care opinions expressed by those who use it. So, whilst I welcome the addition of nurse as a professional title on Twitter, making nurse a legally protected title in law must remain a top priority for the integrity of the nursing profession and the safety of the British public."
The #ProtectNurse campaign was created by Alison Leary, professor of healthcare and workforce modeling at London South Bank University, who became concerned after several Twitter users started spreading misleading information on the app using the title "nurse."
Healthcare workers even managed to introduce a bill into Parliament that would have given legal protection to the title "nurse," but it was voted down.
Matthew McClelland, executive director of strategy and insight at the Nursing and Midwifery Council, said the group is currently working with the government to create a solution. "We urgently need the government to reform our legislation because it's more than 20 years old and hasn't kept pace with changes in society or in nursing and midwifery," he said.
"We're working with the government and our partners to secure the reforms we need, and see this as the best opportunity to make sure we have the right protected titles and qualifications for our professions, and associated powers needed to keep the public safe."
(This story originally appeared in Scrubs Magazine.)