Take Heed of the Following Legal Advice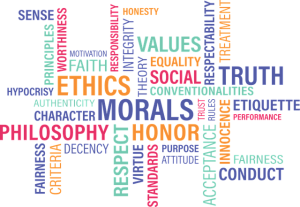 The Healthy Nurse Healthy New Jersey team is focusing on the ethical and legal aspects of professional health.
It's so important to have a basic understanding of the laws governing our nursing practice. Take heed of the following basic legal advice to help you stay professionally healthy.
Obtain professional liability insurance for nurses. A personal professional liability insurance policy covers the nurse and protects the nurse if he/she is named in a malpractice claim. Employer-provided insurance is meant to protect the employer; such a policy does not have the nurse's best interest in mind. That is why every nurse should have his/her own personal policy. Nurses Service Organization (NSO) is an insurance company that offers professional liability insurance to nurses, but there are many more not listed here.
Research a few insurance companies before buying a policy. Know your Nurse Practice Act. New Jersey's Nurse Practice Act is enforced by the New Jersey Board of Nursing and defines the scope of practice for nurses. Read the New Jersey Board of Nursing Law here and read the latest updates here.
Know your employer's policies and procedures. Ensure you know your workplace policies and procedures or know where to find a copy of them. Follow your employer's policies and procedures to ensure patient safety.
Continue your education and make sure to obtain the continuing education credits required for your license. New Jersey nurses must obtain 30 education credits before renewal of their license. Also, New Jersey nurses now have a mandatory opioid continuing education requirement. Click here for more information on continuing education requirements. Also, here is an article to help you to better understand your legal rights as a nurse.
The Healthy Nurse Healthy New Jersey team wishes you well!