Student Loan Redemption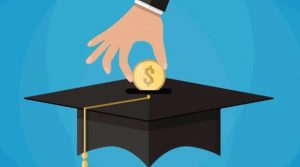 The Higher Education Student Assistance Authority (HESAA) now manages the Primary Care Practitioner Loan Redemption Program in collaboration with the New Jersey Department of Health, Division of Community Health Services and they are currently accepting applications for the Fiscal Year 2021. For State Fiscal Year 2020 (July 1, 2019 to June 30, 2020), HESAA was not allocated funding for the program, but as of July 1, 2020, the program has available funding for applicants. However, Rutgers University is no longer the application processor. Therefore, it is imperative that applicants for the program reach out to HESAA directly to express interest.
The Primary Care Practitioner Loan Redemption Program promotes access to primary care services in medically underserved areas of the state by improving the distribution of primary care health providers, including physicians, dentists, physician assistants, certified nurse practitioners and certified nurse midwives, by providing for the redemption of eligible student loan expenses of providers in exchange for a specified period of service in medically underserved areas.
The program will provide up to $120,000 in student loan redemption for two to four years of service as a primary care provider in areas of medicine defined by the Commissioner of Health or the U.S Department of Health and Human Services in areas ranked by the Commissioner of Health reflecting a health professional shortage.
For additional information and to apply, click here.