Salary Report: Male Nurses Make 18% More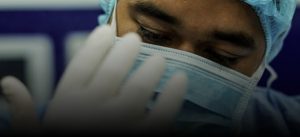 The 2022 Nurse Salary Research Report is out, and nurses around the country received a healthy pay increase over the last 12 months, but not everyone has benefited equally. The gender pay gap between male and female nurses appears to be widening. Nurses can use this information to learn what other providers are making and possibly negotiate with management for higher pay.
The research comes from Relias, a healthcare training company in North Carolina, and its research partner Brandware. The authors surveyed 2,516 registered nurses from Nov. 12 and Dec. 12, 2021.
The median salary reported for 2021 was $78,000 for all registered nurses, a significant increase from the 2020 median salary of $73,000.
"The report is both a career handbook for nurses to understand the best ways they can further their careers and a guide for healthcare employers to understand disparities and inequities in salary across the nursing profession, giving them insights to address those concerns," said Felicia Sadler, RN, patient safety and quality executive at Relias.
According to the report, 25% of all respondents said their wages increased during the COVID-19 pandemic, while 9% reported a decrease.
The authors also noted a significant uptick in the number of nurses considering leaving the profession. Around 29% of respondents said they were thinking about quitting, compared to just 11% in the 2020 survey.
Another report from Kaufman Hall shows median hourly wage rates for contract nurses increased slightly during the first year of the pandemic from $64 in 2019 to $71 in 2020, but rates shifted further upward to $103 in 2021 and $132 in the beginning of 2022.
Nurses identifying as male saw a bigger pay increase in 2021 compared to their female counterparts. Male nurses reported a median salary of $90,000 last year, $14,000 more than the median female nurse salary of $76,000. The gender pay gap seems to have nearly doubled in just a year. The 2021 report noted a gap of just $7,297.
Male nurses were more likely to negotiate for a higher rate of pay. Around 40% of male nurses said they "always" or "most of the time" attempt to negotiate a higher salary, compared to 30% of women.
Providers of color were less likely to be satisfied with their current rate of pay compared to their white colleagues. Nurses who identify as Black, African American, American Indian, or Alaska Native reported the lowest levels of satisfaction with their current salary.
"Unfortunately, healthcare is not immune to many of the same pay disparity issues facing BIPOC (Black, Indigenous and People of Color) individuals that are present throughout the workforce," Sadler added. "There is a greater recognition among healthcare organizations that disparities exist and many of those organizations are taking steps to address it, but more needs to be done."
Younger nurses, including Gen Z and millennials, were more likely to consider changing careers compared to Gen X and baby boomers nearing retirement.
"Younger nurses, including Generation Z and millennials, are placing a lot of value in work-life balance in addition to pay," Sadler said. "With those goals in mind, these nurses are more inclined to change their work environments to support their mental health and alleviate burnout."
Many respondents also said they plan on pursuing additional training opportunities, with 46% of nurses saying that they plan to take advantage of them as a way to increase their salary, and 34% intending to pursue a degree.
Licensed practical nurses and licensed vocational nurses were more likely to pursue additional education than nurses with other types of licenses, and advanced practice registered nurses were least likely.
Sadler added that this demonstrates these nurses remain dedicated to the profession and that they are using their skills and knowledge to advocate for themselves on the job.
"As nurses contemplate what's next for their careers, they're in an ideal position to think through what they really want—and then ask for it," Sadler said.
(This story originally appeared in Scrubs magazine.)