RNconnect: Caring for Those Who Care For Us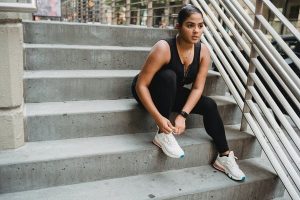 Nobody could have possibly been prepared for the impact of COVID-19. The pandemic deeply affected the personal and professional lives of all healthcare providers, but specifically nurses, who spend the most time at the bedside.  Regardless of the practice area, nurses were among those most impacted. Nurses in acute care settings were learning how to care for those who fell most ill. Nurses in ambulatory settings were learning how to prioritize procedures and outpatient visits to protect patients and staff from potential virus spread. Nurses in schools found themselves screening students and faculty for potential symptoms and building quarantine programs. The examples go on and on. While the need to physically protect ourselves and our community was obvious, another critical need arose. The need to recognize the toll the pandemic was having on our mental well-being
In mid-2020, the Arizona Nurses Association (AzNA) noticed the great toll the pandemic was taking on local nurses. Burnout, extreme fatigue, and decreased career satisfaction were at the forefront of concerns for those working the frontlines. The psychological distress that came from working in a pandemic was extreme and just as difficult mentally as it could be physically. With concerns for the well-being of its nursing community, it became important for AzNA to find a way to support those working in the field and let them know they were not alone in their struggles. From this, RNconnect was born.
RNconnect's pilot program rolled out in August 2020. A committee of AzNA members and nurses created a text messaging campaign where subscribers would receive messages twice a week. These messages would provide affirmations, resources for support in a variety of areas and encouraging words. The pilot would span one month, with 16 total messages being sent to roughly 4,000 nurses. The response from those who opted in was overwhelmingly positive. Many expressed their thanks for the messages. Some suggested they hadn't received this amount of support in a long while. Others were simply grateful for the recognition of their hard work and dedication. The pilot was so successful that in late 2020, the American Nurses Association launched a similar text messaging pilot in 16 additional states.
Though it's been almost two years since the beginning of RNconnect, supporting our nurses is just as important as ever. Over 3,800 nurses continue to receive two texts a week. The program's messages are still written by nurses, for nurses. Pandemic support continues to be sent, along with new topics such as general well-being, exercise and meditation, and this March, an exploration of our wellness in relation to the Spring season.
Community members recognize the important service RNconnect provides and continue to donate to ensure it's viability.  The communities recognize the value of nurses and what we bring to the healthcare system. This is one reason; the Arizona Department of Health Services has adopted the RNconnect platform to launch a similar initiative within the Public Health sector.  It has been two years since the pandemic struck our shores, it will take many more to heal from the hurt we have all endured.  It is important that we continue to care for our nurses in the same manner they've cared for us – with dedication, gentleness, and compassion. And that's exactly what RNconnect will continue to do for months to come. There is hope that RNconnect will go on to provide support to all healthcare workers, even those beyond the borders of Arizona.
To subscribe to RNconnect and receive 2 uplifting messages a week, text 'RNconnect' to 60298.
-Dawna L. Cato PhD, RN, NPD-BC – CEO of Arizona Nurses Association
(This story originally appeared ANA's Nursing World.)