Register for N.J.'s Opioid Summit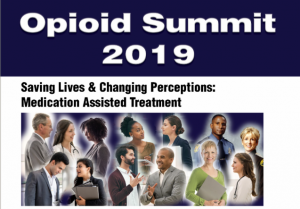 The first annual Opioid Summit to address the stigma and misinformation surrounding opioid use disorders and to enhance the understanding of treatment options, such as medication-assisted treatment, will be held on Friday, Sept. 20 by New Jersey Department of Human Services, Division of Mental Health and Addiction Services at the Atlantic City Convention Center.
This year's summit, Saving Lives and Changing Perceptions: Medication Assisted Treatment, will feature national and local leaders, state departments, community partners, peers and peer workers, treatment and prevention providers, physicians and other health care professionals who will share innovative strategies to address the current crisis. The program includes CMEs and Addiction Professionals Certification Board renewal hours.