Pay Attention, Nurses!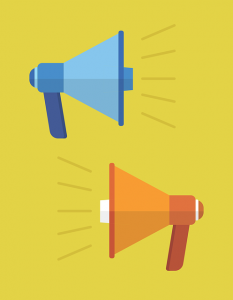 Do you remember your car ride to work today? What were you thinking about the last time you inserted an intravenous catheter? When you were on a conference call, were you doing anything else other than listening to those who were speaking?
Often, I had trouble remembering my car ride to work, or when baking a cake, I'd lose count of how much flour I added. When I was playing tennis, I could never remember the score. I also love to multi-task when I am on conference calls, but since Healthy Nurse Healthy New Jersey has introduced me to mindfulness, things are starting to change for me! Just this week when playing tennis, I knew the score because my "mind was in the game." I now push thoughts about what I plan to do after tennis aside and just focus on the game. Honestly, though, I am still working on being more attentive during conference calls!
The Healthy Nurse Healthy New Jersey theme this month is MINDFULNESS. So, what is mindfulness? Jon Kabat-Zinn, the expert in mindfulness, explains, "Mindfulness is awareness, cultivated by paying attention in a sustained and particular way: on purpose, in the present moment and non-judgmentally." (2012. p. 1).
Mindfulness is living in the moment, which doesn't take any time at all. Research studies have shown that it is worth our time to practice mindfulness because mindfulness makes a difference. An integrative review revealed that mindfulness meditation is an effective strategy for preventing and managing workplace stress and burnout, which so often plague nurses (Van der Riet, Levett-Jones, & Aquino-Russell, 2018).
Honestly, we really don't have time NOT to be mindful!
It takes discipline.
Take a moment to feel your body breathing.
Take a moment to NOTICE what is happening.
What I like about mindfulness is there is no right or wrong way.
Here are some interesting videos on mindfulness:
All it Takes is 10 Mindful Minutes https://www.youtube.com/watch?v=qzR62JJCMBQ
Mindfulness: Being Fully Awake in Our Own Lives https://www.youtube.com/watch?v=mBSO41ZimNs&index=1&list=PLbiVpU59JkVaWH5kKrkSCIkg0vKLr1p9f
The Power of Mindfulness: What You Practice Grows Stronger https://www.youtube.com/watch?v=IeblJdB2-Vo&list=PLbiVpU59JkVbNfFyAG4SrC8NGnC0-D4jg&index=1
https://www.youtube.com/watch?v=Y_27l2hMYvE&index=2&list=PLbiVpU59JkVbNfFyAG4SrC8NGnC0-D4jg
Kudos to you if you read through this—you took the time to take care of yourself and focus on mindfulness. If you would like a chance to win the book Mindfulness for Beginners: Reclaiming the Present Moment and Your Life by Jon Kabat-Zinn, send an email to healthynurse@njsna.org explaining how you have incorporated mindfulness into your life.
Best wishes on your mindfulness journey,
Sue Weaver and the Healthy Nurse Healthy New Jersey Team
Reminders:
Join the Healthy Nurse Healthy Nation Mindfulness Challenge. Sign up here.
Join Healthy New Jersey Nurses in the Walk to End Alzheimer's 
Sept. 22, 2019
Registration at 8:30 a.m., Ceremony at 9:30 a.m., Walk at 10 a.m.
Horseshoe Lake Park, 72 Eyland Ave, Succasunna, NJ
Healthy New Jersey Nurses who join us for this walk will receive a Healthy Nurse Healthy New Jersey t-shirt! Sign up here.
References
Kabat-Zinn, J. (2012). Mindfulness for beginners: Reclaiming the present moment and your life. Boulder, CO: Sounds True.
Van der Riet, P., Levett-Jones, T., & Aquino-Russell, C. (2018). The effectiveness of mindfulness meditation for nurses and nursing students: An integrated review. Nurse Education Today, 65, 201-211.