PDN Shortage Taking Toll on NJ Families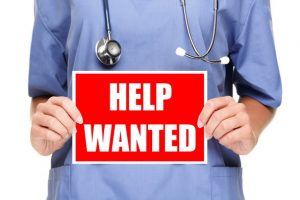 In general, there is a shortage of nurses in the state. A report from the New Jersey Nursing Initiative found that projections for 2020 predict a shortfall of more than 40,000 nurses. While there is no concrete data specifically on private duty nurses (PDNs), anecdotal evidence proves that home care health agencies are unable to recruit and retain the amount of nurses necessary to meet demand.
The existence of the shortage itself is logical: there is a state and nationwide nursing shortage and the pool of nurses who are qualified to provide the high-skill, high-tech care required of a PDN nurse is even smaller.
A possible reason for this shortage is the shift in how New Jersey (and other states) managed individuals requiring Medicaid in 2014, boosted by the Affordable Care Act (ACA). Under the ACA, Medicaid was expanded to include 12 million more people. In the past, state workers would be responsible for arranging medical visits and treatment. Due to ACA, many states have turned to private insurance companies to manage its residents' health care.