Online Training: Best Practices for Immunizations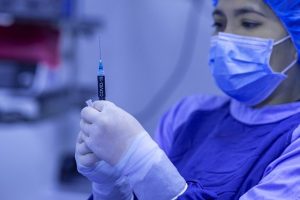 The CDC has released a COVID-19 Vaccine Training: General Overview of Immunization Best Practices for Health Care Professionals.
This is a new, web on-demand, self-paced module for health care providers who will be administering COVID-19 vaccines.
This module provides health care providers with information about COVID-19 vaccine emergency use authorization and safety, as well as general information about vaccine storage, handling, administration and reporting.
Continuing education will not be available for this module but there will be a certificate of completion available.
Information about the module can be found here. The direct link to the module is here.